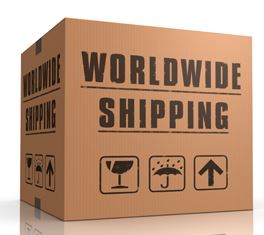 Distribution and Fulfillment Reps wanted
Description
Manufacturer reps as lead generators wanted. Are any of your suppliers having difficulty fulfilling orders? Or are you consulting and in need of a fulfillment center? We handle all logistics, no project too small or too large. Refer and receive ongoing commissions for every referral.

We are looking for independent manufacturer sales reps to generate leads for our company. We pay generous commissions for warm leads where we do the work and pay much higher commissions for leads you close. We will walk you through the process to start and educate you on our process for those looking to become more involved. For those who have heard of a need or would simply like to share an email contact or brief introduction we will pay for those leads too!
We provide product fulfillment services  tailored to meet specific client's individual business needs. As a full service order fulfillment center, we are experienced in shipping a multitude of products, including books, CDs/DVDs, body care products, nutritional supplements, kitchen, hospitality, apparel, linens and much more.
Global fulfillment, distribution and warehousing services